3 Hot Stocks to Buy Under the Biden Administration
With a pivotal change occurring in American history, comes great volatility and opportunity in the markets for investors and traders alike to take advantage of. Joe Biden has recently been chosen as being the next president of the United States, and with that comes policy and political changes. These changes, can greatly affect the market and individual stocks for the next 4 years and beyond. Below we have three of the top stocks that we find to be great buys leading into the takeover of the Biden administration in 2021.
$FSLR: First Solar, Inc.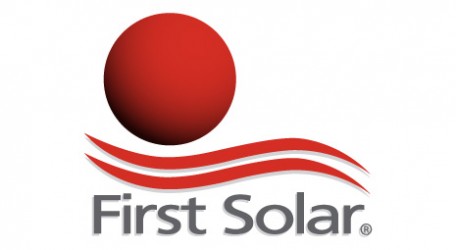 Located in Tempe, AZ, First Solar, Inc. is an American manufacturer of solar panels, and a provider of utility-scale PV power plants and supporting services that include finance, construction, maintenance and end-of-life panel recycling. They are one of the top renewable energy stocks out on the market today, and should be getting a boost as the Biden administration begins to 'go green', focusing on creating extensive renewable energy sources for the nation. Currently, they are trading around $80 per share, and over the next 4 years if they gain more traction and keep revolutionizing their product, they could see growth of 100%+ in their share price.
$AACTF: Aurora Solar Technologies, Inc.
Another great solar play, but this time headquartered in Canada. Aurora Solar Technologies Inc. develops, manufactures, and markets production measurement and control systems for solar energy systems. As solar systems begin to increase in demand and application, the demand for regulation and optimization technologies like the systems and devices Aurora has developed, will increase greatly. Also, being a Canadian-based company, they will not be impacted by any potential tariff cuts the Biden administration might impose. Currently, they are trading around .14 cents per share, making them an extremely low risk high reward investment going forward!
$APHA: Aphria, Inc.
The Biden campaign, aside from focusing on solar and renewable energy, has promised to focus on decriminalizing marijuana on a federal level, which would be a strong step towards legalization in the United States. This would help companies like Aphria, In.c greatly and would help to give a push to the marijuana industry as a widespread medical and recreational use supplement. Currently trading around $5-$6 per share, Aphria is one of the stronger pharmaceutical companies involved in the marijuana space with great upside potential.
Disclosure/Disclaimer:
We are not brokers, investment or financial advisers, and you should not rely on the information herein as investment advice. We are a marketing company. If you are seeking personal investment advice, please contact a qualified and registered broker, investment adviser or financial adviser. You should not make any investment decisions based on our communications. Our stock profiles are intended to highlight certain companies for YOUR further investigation; they are NOT recommendations. The securities issued by the companies we profile should be considered high risk and, if you do invest, you may lose your entire investment. Please do your own research before investing, including reading the companies' SEC filings, press releases, and risk disclosures. Information contained in this profile was provided by the company, extracted from SEC filings, company websites, and other publicly available sources. We believe the sources and information are accurate and reliable but we cannot guarantee it.